Named as one of India's "hottest bands" according to Rolling Stones in 2010, the opening act for bands like Mr. Big, Deep Purple, Bryan Adams;  and having played in Dubai Dessert Rock Festival alongside bands like Velvet Revolver, Korn, Killswitch Engage, As I Lay Dying, Galeej Gurus is a force to reckon with. Their growing fan club in Hyderabad couldn't wait to listen to them yet again and could barelty contain their excitement. Formed in the year 2000, the Galeej Gurus have been in the music scene for over a decade with over 500 gigs in their kitty. Their line-up includes Nathan Harris on vocals, Naveen Thomas on the guitars, Ananth Menon on guitars and vocals, Matthew Harris on the bass and Kishan Balaji on the drums.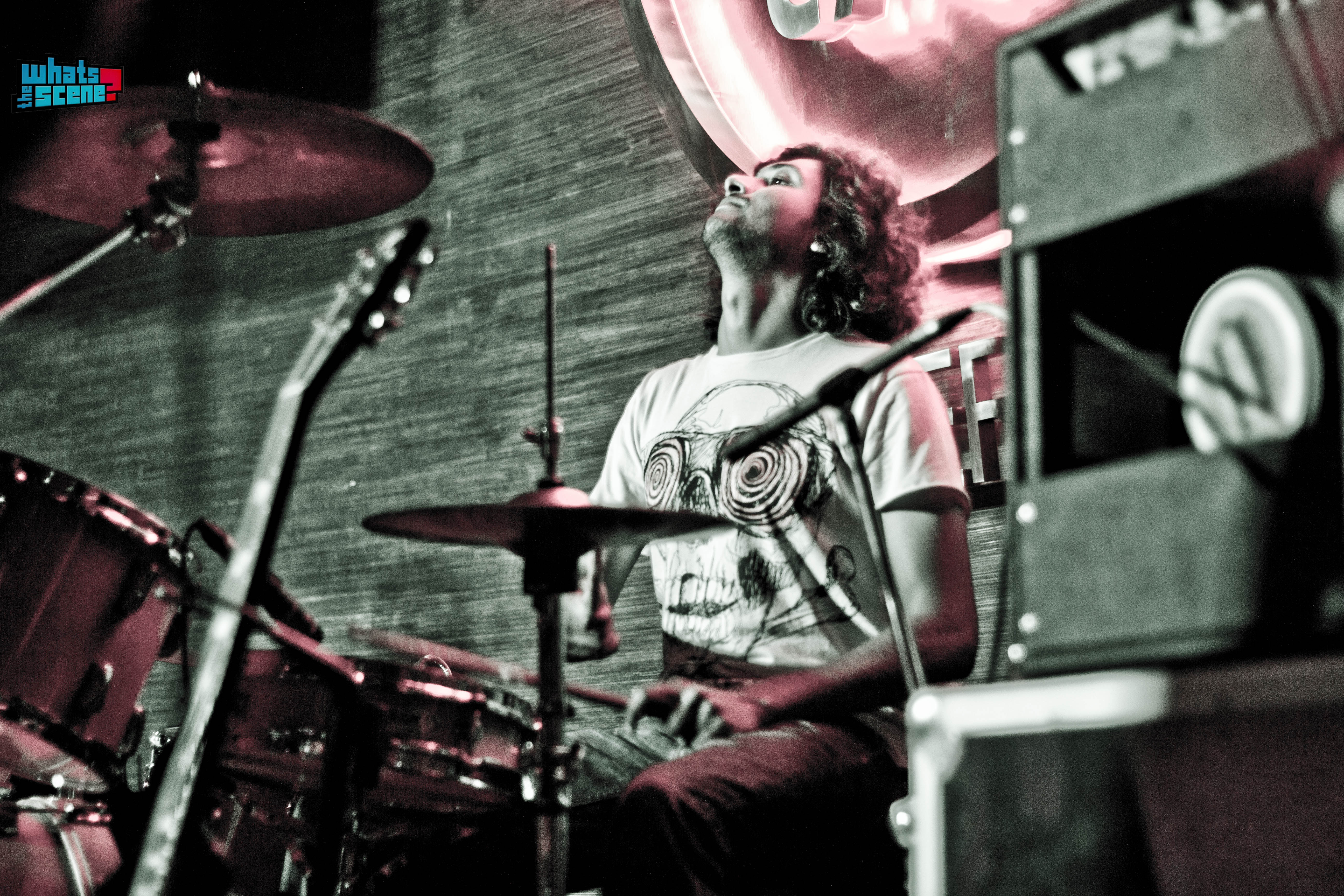 As a band, their influences are Led Zeppelin, Red Hot Chilli Peppers, Eric Clapton, Steve Vai and Deep Purple. However individually, Nathan's influences include Red Hot Chilli Peppers, Guns n Roses, Robbie Williams, Prince etc., while Ananth tips towards blues and rock and roll. Matthew draws his inspiration from modern guitar funk and rock, for Naveen Thomas, who is considered the "most technically proficient" musician in the band, it is more of progressive influences like Dream Theater, Pain of Salvation, Tool, Killswitch Engage etc. , and Kishan is inspired by "freestyle improvisation" and jazz. A blend of their individuality is the essence of their band. Galeej Gurus' music, according to them, is a bit of Alternative, Funk, Blues-Rock, Progressive and Grunge put together; whereas critics classify them as Indie Rock.
Their set list for the day was a mix of their compositions and covers. The band opened with their own composition 'Believe in Tomorrow', to warm up the crowd. Picking up pace, their OCs 'She's Mine', 'Play On', Jet's 'Cold Hard B*tch' got the crowd pumped up.  Ananth's bluesy voice was perfect for the cover of Eric Clapton's 'Before You Accuse Me'. 'Blind', 'Make some Noise',' Dark Hungry Eyes' were the rest of their OCs for the first half of the evening. By the second half of the gig, the crowd grew bigger and the energy grew higher. This second set included 3 Doors Down's 'Loser' along with Maroon 5's 'Move like Jagger' and another composition 'Flyaway'. The crowd sang along during Foo Fighter's 'Rope' and King's of Leon's 'Use Somebody', while the band continued on with their other compositions 'Breathe' and 'Physiological Breakdown'. The finale was a medley of three rock legends – Led Zeppelin's 'Whole lotta love', Jimi Hendrix's 'Purple Haze' and Lenny Kravitz's 'Are you gonna go my way' leading to 'Full meals'  by The Wayside. They threw in a few amazing guitar and bass solos and pulled in Baba – Native Tongue's  frontman and a good friend of the band for one of the numbers, which added to the overall flavour.
Every composition of theirs has a bit of Alternative and Progressive while most of them were groovy. Nathan's versatile vocals, Naveen Thomas and Ananth's skills on the guitar, crazy bass riffs by Matthew and Kishan's tight drumming put together, makes a perfectly wrapped package of good music.
The sound was decent with very few glitches and there were quite a good number of people for a weekday evening. As the front man, Nathan knew how to keep the crowd engaged throughout the gig.  The energy of the entire band was so contagious, they crowd couldn't contain themselves. Everyone was high on music (also on booze, but mostly music) till the end.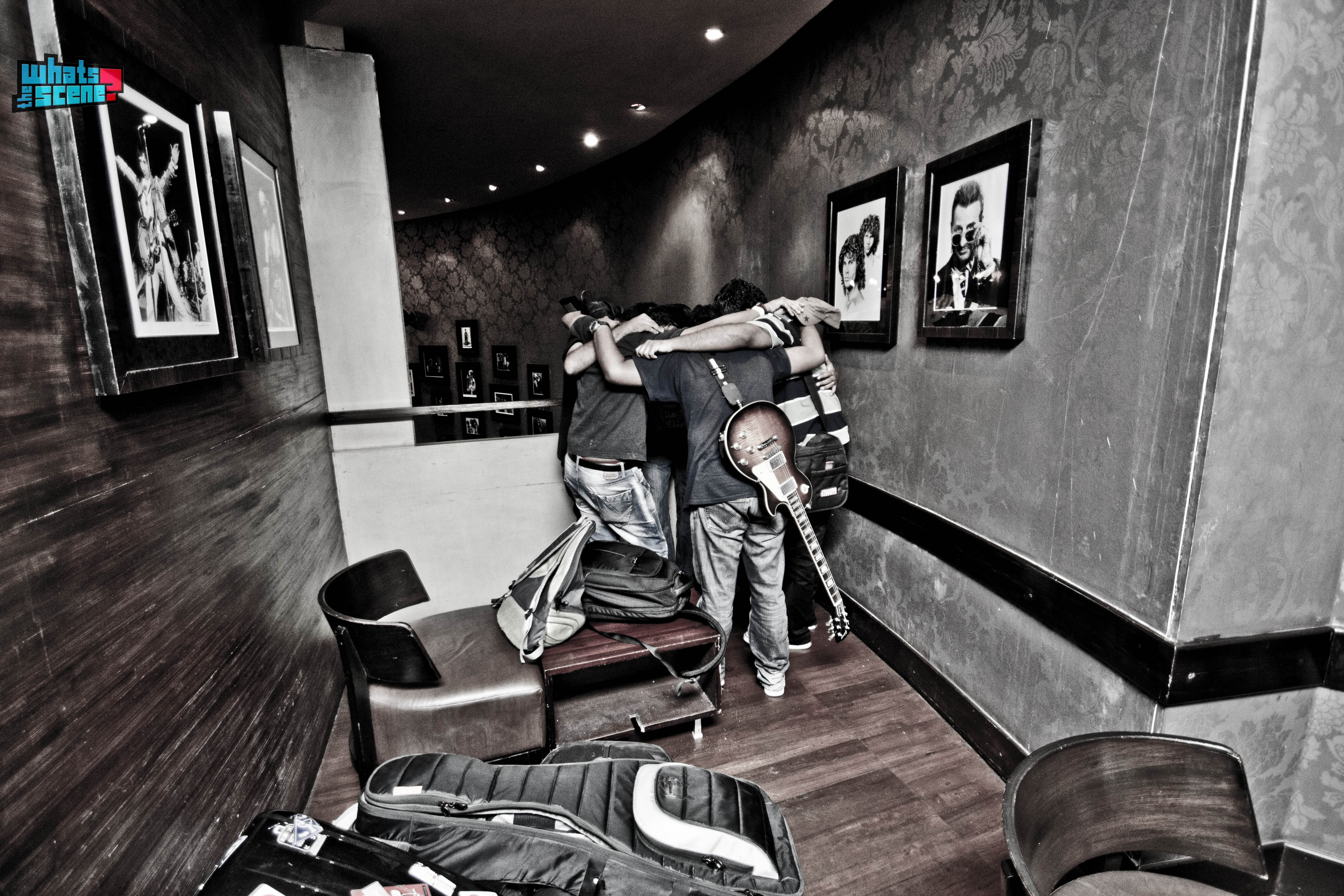 Galeej Gurus claim that they are "a bunch of crazy ass rockers who don't understand the meaning of 'keep it quiet!'" and they sure kept their word! After a week of rain and traffic jams, an evening with Galeej Gurus at Hard Rock Café was the perfect way to unwind.