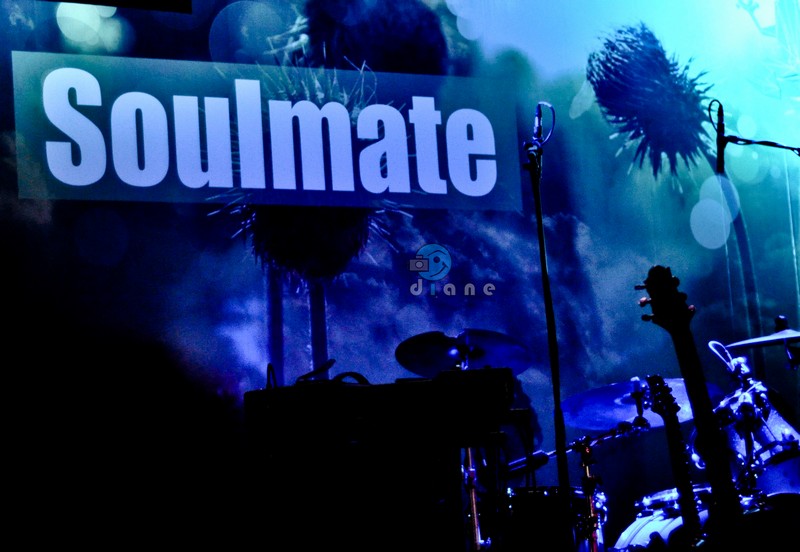 After two long years, the legendary blues rock band Soulmate from the north-eastern lands of Shillong was back up on stage at Blue Frog. The gig was opened by a guest band of three, one from England, and another from Netherlands and the drummer was from Mumbai.
Blues No Bar as they call themselves, broke the silence with a short set that lasted thirty minutes which included a few good covers like 'Have Love Will Travel', 'Wind Cries Mary' amidst a few bluesy originals. On a critical note, the sound seemed quite empty and the bass wasn't audible; they weren't appreciated wholeheartedly by the audience either, probably because they had gathered there for Soulmate.
In a few minutes, Soulmate took to the stage and started out with an instrumental, a perfect choice for the song to begin with. The soulful solos and subtle synth work were nothing short of pure genius and Tipriti took over the audience with her oh-so-magical voice! The one thing that makes Soulmate stand apart from the rest of the blues bands in the country is their engrossment in their music. Not just the people in the audience but the band members themselves often slip into the captivating and poignant melody of what they call 'jazz blues' or 'smooth blues'.
Soulmate is a band that has been playing for a long time now, and has done abundant shows both within the country and abroad but have still retained the modesty that they had when they started off. As the set continued, the relentless musical attack left us awestruck: blues, and smooth jazz, instrumentals with tantalizing off time signatures and groovy vocal melodies. We could even spot a bunch of old people grooving and dancing to the soulful music.
The band belted out a few covers which weren't really necessary because their originals were absolutely worth the while. Soulmate is a talented band that knows how to deliver – there wasn't a moment when one could sense boredom in the crowd; the band was able to keep it real and alive. However, a little more interaction with the crowd would have helped. The synth was psychedelic, the drums were punchy, the bass lines were smooth, the vocals were inconceivably brilliant and the guitar playing was one of the best I have seen in months. This was definitely one of the best gigs that have happened in Blue Frog this year.