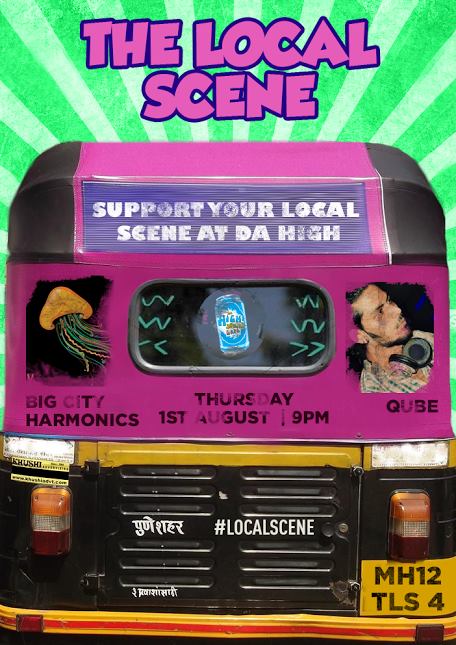 The High Local Scene this Thursday is all about the young blood and energy!
We have Big City Harmonics, a new electronic music collaboration between Rohan Hastak and Sidhant Naren. The sound is created using heavily layered atmospherics, chopped up funk beats, distorted vocals, chilled out grooves, deep bass lines and all that good stuff that gets you grooving and moving. This unique presentation of stuff you've probably never heard will definitely make for a killer live experience. Come see for yourself!
The night does not end there and we also have the awesome Anaoshak Irani aka Qube, a 22-year-old new kid on the block. The DJ/music producer is one of the most versatile in the city and has been playing since he was 15. He's grown with the EDM sound and specializes in progressive tunes and the deepest bass lines! He is open to different sub-genres and likes to experiment with anything new and peppy. Support the man as he tries to create something out of the box, a lot more than his peers can say.
Bladderburst Deal : Unlimited Beer @ Rs.400/head & 5 shots from 9:00 – 10:30 pm. or until you use the bathroom!