After over a week of the end of the fiesta that was The Great Indian Octoberfest 2013, memories still linger afresh. Not all of them are necessarily perfect, but many of them are worth writing home about. It wasn't just the music, or the beer, or the contests. It was about conversations, the companionship, and the smiles.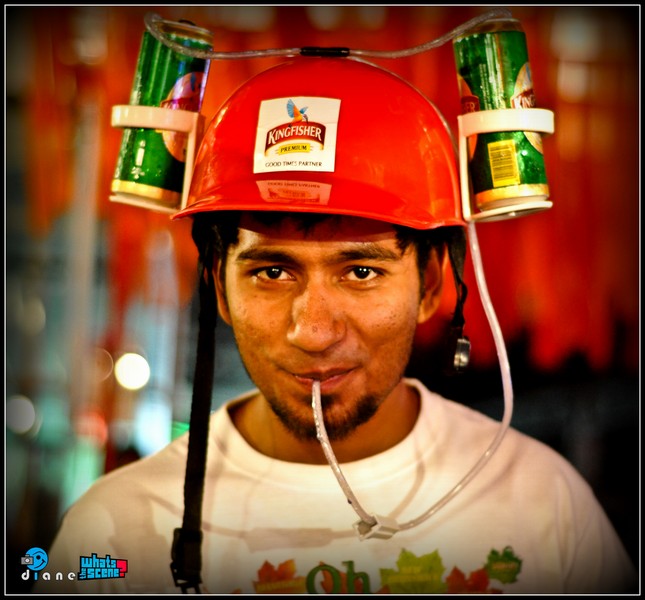 The thing about long music fests is, they don't aim for a "like it or leave it" experience. They aim to make music enthusiasts happy, whether or not they listen to a specific genre. There's something for everyone, and even if you aren't there necessarily for the music, you've still got plenty to look forward to. I overheard a young, Englishman in his slightly inebriated ebullience tell his Indian friends, "I don't know a single f***ing band here but damn, I haven't had this much fun in ages!"
That just about sums it up. However, if you indeed are a music enthusiast, like all of us who attended the fest as WTS crew, TGIOF was just about the best pre-Diwali firecracker Bangalore could have asked for. An array of artists – some well-known, some less popular were all set to take to the three stages and entertain an eager crowd, that wasn't easily satiated. Food and beer stalls were abuzz with factions of people excitedly chattering about their favourite acts for the day. There were children as young as five, and adults as old as fifty, all providing a certain charm that's hard to come by in a homogenously distributed crowd as seen in routine gigs.
This was anything but a routine gig, though. On day one, when a large number of the lined up artists failed to impress, you would expect the crowd size to dwindle on the following days. This is not what happened. There were more people on Day 2, and although that could be because of the larger number of artist lineups, there was also an element of steadfastness within the audience. Nobody was actually ready to give up on the optimism, the excitement, and the faith they placed in these artists they've seen over the years.
Sure enough, Day 2 witnessed a flood of supporters, newcomers, and curious entrants. Suffice to say, that the energy was considerably higher than that of the previous day. The one thing you learn when you attend fests like these is that although they may not be great in number, the Indian music scene has some loyal fans. They will cheer for their favourite bands, they will sing along, and they will encourage them even if things aren't peachy and a live set isn't going as well as it should.
It came as no surprise then that Day 3 packed a punch. By now, the most exciting bands were featured on each stage. You couldn't walk ten yards without hearing a jumpy, eager person mentioning Hoobastank. You couldn't walk twenty without hearing about Raghu Dixit or Agam. If you thought only cricket inspired people to come together in this country, you'd be proved wrong on this day. The wonderful thing about the music community here is that you feel like you're actually living in the proverbial "small world". Everyone you meet knows someone you know. Friendships are forged easily, and you never run out of things to say. I encountered several such snippets of dialogues, everywhere I went.
All in all, whether you were there for the music, or just having a good time in the company of friends, or the whole nine yards, The Great Indian Octoberfest provided for an experience that you wouldn't write off any time soon.
Perhaps the most endearing memory that immediately pops in mind is that of people who were in high spirits (hic!) almost hustling each other to make it to the front of the beer coupon gift redemption stall. If you just nodded vigorously to that in a nostalgic fashion, cheers!