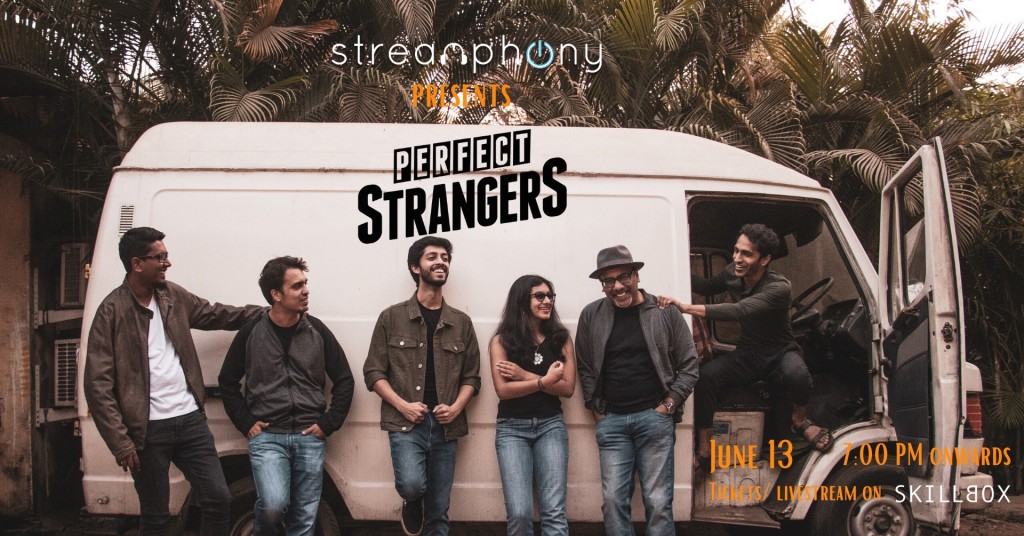 WTS News
WTS News
WTS News
WTS News
WTS News
Tune in to India's first ticketed online gig where a complete band plays a full power rock gig for you, completely plugged. Winners of Hornbill 2018 and International VIMA Awards (Malaysia), Perfect Strangers, an independent rock band from Bangalore has played across India and SE Asia (Singapore, Bangkok, Cambodia, and Vietnam) and Asia's biggest beer festival (Beerfest, Singapore). PS released it's debut album 'A Strange Connection' in September 2018 to a resounding positive response from indie music fraternity as well as leading music publications of India.
Presented by Streamphony. All international cards are accepted.

About Perfect Strangers:
Formed in the summer of 2013 by six musicians of diverse musical backgrounds, Perfect Strangers has gained a steady following in the independent music circle with their unique sound. Their music reflects an eclectic mix of genres, blending elements of rock, pop, jazz, funk, and blues.
After performing live for several years, Perfect Strangers decided to take the plunge and record their debut album. 'A Strange Connection' was launched on 15th September 2018.
In December 2018, the Strangers went on to take part in the Hornbill International Rock Contest, Nagaland, and emerged victorious among 28 bands from across the nation. In March 2019, Perfect Strangers embarked on 'The Strange Connection Tour' spanning across four countries in South East Asia — Singapore, Thailand, Cambodia, and Vietnam.
More recently, Perfect Strangers was invited to play at the coveted 'Beerfest Asia' 2019 edition in Singapore at the end of June.