Priyanka Shetty
Drones from the Turbine is a psychedelic band from Bangalore that was formed in May '09. The band members Anand Vijayasimha (vox/rhythm guitars), Pranav K (bass), Jaydev and Nithin (guitars) and Aditya (drums) are a bunch of peace-trippers who got together and started making music. WTS got in touch with the band and here's what they had to say…
WTS: Let's start off with a little background information. How did Drones from the Turbine start, and what's the story behind its name?
Anand: Well, long before the band got together, PK (Pranav) and I went to a party one night.  I was pretty smashed and bored so I started reading a graphic novel called 'Inhuman' by Stan Lee. I flipped through the book and stopped at a random page. There the protagonist of the book says "Quiet! I hear the drones from the turbine". It stuck in my head and later when all of us got together we agreed on the name.
WTS: Where do you draw your influences from? What other bands or artists do you see as your primary inspirations?
Pranav: Well as individuals, the spectrum of music is huge. But as a band we go back to bands like Pink Floyd, Led Zeppelin, The Doors, Grateful Dead, Soft Machine, Amon Duul. Also some of the non mainstream artists like Color Haze, God is an Astronaut, Feed Me.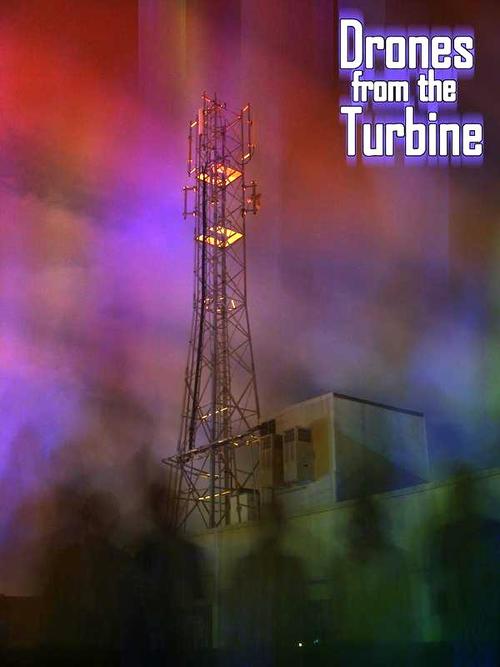 WTS: What are your songs generally about?
Anand: Our songs are about transcendence. They are about the different states of mind we are in and also what is going on with the world. We are glad and grateful to be in a space where we can play music. We a proud of being free loathing hippie bums.
WTS: In a city infested with rock and metal bands, what is it like being a psychedelic band? How has the experience been so far?
Pranav: It's liberating. We don't have a certain way to do anything. Being a psy-rock band, we just go up on stage and ride the wave.
WTS: What do you guys like to do outside of working on music?
Anand: Motorcycles and reading is something I really enjoy indulging in. We also love to travel.
WTS: How do you handle mistakes during a performance?
Anand: Well mistakes happen. Man up, cover up and keep playing. We just laugh it out.
WTS: Other than the people you're with now, if you could get any musician, living or dead, who would be in your "dream band"?
Anand: Bob Dylan, David Gilmour, Tom Waits.
WTS: What do you think about the current music scene in India?
Pranav: It is changing now and we have been lucky enough to have met a lot of great bands over the years. Many people are no longer listening to music just because it's the IN thing right now, they are actually getting into it. A long way to go though.
WTS: For our readers who have never heard your music, explain your sound in 5 words.
Anand: Shed your skin and listen.
WTS: You write all of your own music; where do you draw inspiration from when you write songs?
Anand: We love our environment because we are exposed to so many things. We draw inspiration from Trees, Hindu mythology, old detective movies, space, old cultures.
WTS: Have you had any funny experiences while playing on stage?
Pranav: The funniest band moment happened when we were playing at The Kyra Theatre. The smoke machine controller jammed and ended up covering the whole place with smoke!