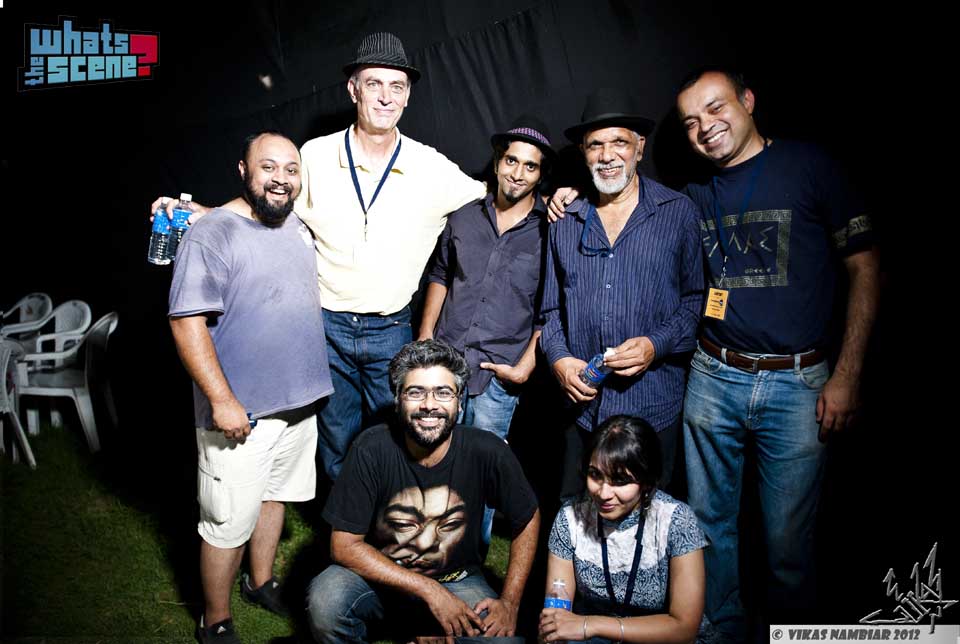 Peter Isaac has been a pioneer of Blues music in Bangalore city, and an inspiration to many artistes. His love for music and his enthusiasm to watch new artistes is always encouraging. When I first found out that Peter Isaac was celebrating 20 years in music with his band The Chronic Blues Circus, I knew I had to be there to show my support to this local legend. The event proposed to bring on stage, musicians that he has played with in the past.
Twenty musicians, twenty years, one stage – it had all the makings of a night of crazy blues jams. The gig was held at Counter Culture (Whitefield) and needless to say, it was quite a drive! Having been to Counter Culture a couple of times before, I knew that I could expect the best sound and a great evening with the band. The place was completely packed! There were a lot of people there, and it was so reassuring to see such support for local artistes. The venue was decked-out with its eccentric variety of decor. They seem to change it every time I'm there. I love this about the venue because it gives each band a unique flavour and really adds to the experience.
As I walked in, the band was belting out the B.B.King classic 'Rock Me Baby', with Sylvester on the vocals. The cover was pretty interesting, and kudos to Sylvester for having pulled off such a tight track. They then moved on to their own rendition of 'Don't Let Me Be Misunderstood'. After Sylvester went off-stage, Ananth, of Galeej Gurus fame, went on with 'Bad Love'. Having played with Ananth on blues numbers before, he didn't really surprise me with his tight vocals and face-melting guitar licks.
The line-up kept changing through the night, and one thing I noticed through the whole evening was how the band kept the guest musicians going without being intrusive. The band kept to their space without trying play over the guests, even though this was their gig. It was truly heart-warming to watch how the whole community got together in a supportive and non-competitive environment. The set proceeded with Owen, the bass guitarist singing some numbers. Next up, Steve, of Millenium fame, went up on stage with his over the top antics, and brought the night to a screaming climax.
Just when I thought the gig was about to close, Karan Joseph, Venkat Subramaniyam and Hemanth, took to the stage. At this point we had on stage, Abhilash on Drums, Mariam on guitar, Peter Isaac on guitar, Owen on bass, Vasudev on Harmonica, Abe on Harmonica, Steve on guitar, Ananth on guitar, Karan on the keys, Hemanth on guitar, and Venkat on vocals. With all of this madness going on, and Venkat talking over mike trying to get everybody on the same page, the band started playing 'Crossroads', a classic blues number pulled off amazingly well for 11 musicians on the stage! The night came to an end at fever pitch with another Clapton number, 'Ramblin' On My Mind'.
I left the gig thoroughly satisfied. The brilliant music, the most supportive and kind musicians, and a great venue all thrown together in one evening. And, I still can't believe I was at a gig like this!