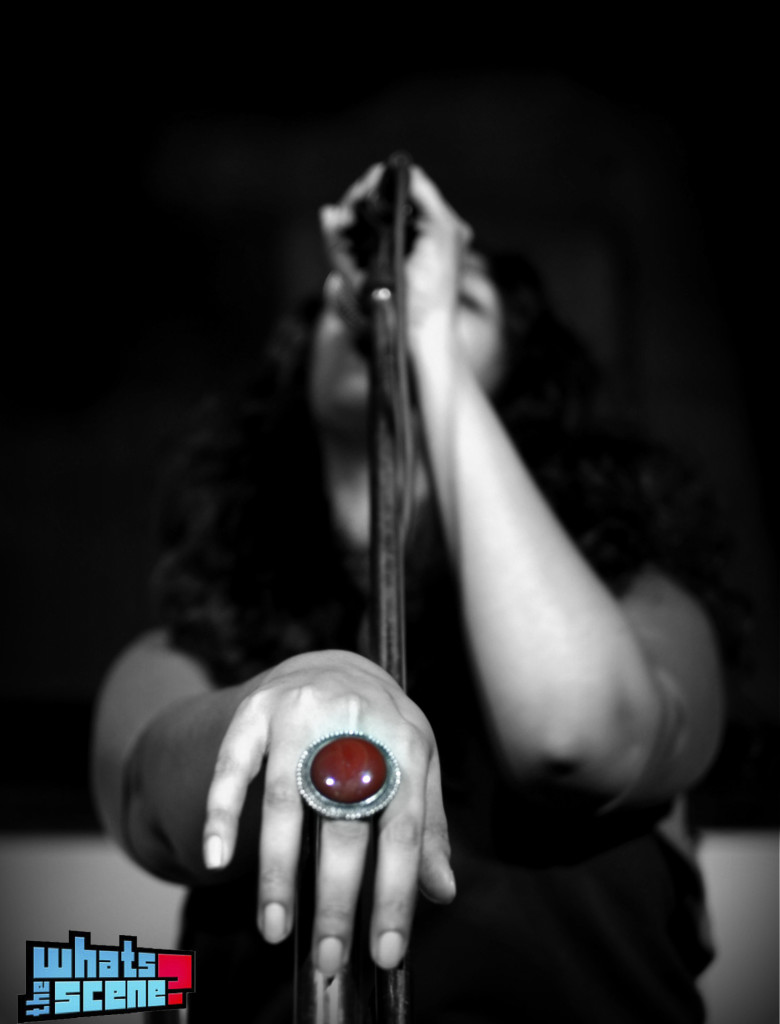 It's interesting to see the number of projects that we find established musicians being involved in nowadays, outside of their main bread-and-butter band. Sahil Makhija is a prime example – Reptilian Death and Workshop are very popular and successful projects, however the Demonstealer shall always be primarily known as the front man of Demonic Resurrection.
Likewise, in Kolkata, many musicians aren't solely committed to just one band or one music project these days. Sometimes they take the opportunity to collaborate with other musicians – these collaborations are like an adventure into the unknown, where the musician tries to get out of his/her comfort zone to explore different forms of music – something that generally wouldn't be possible due to commitments with their main band. Sometimes, however, these partnerships end up being for the fun of it or because the musician in question is just plain old bored and needs to spend some time letting flow his/her creative juices, a temporary way to get rid of boredom.
How Sukanti Roy of the Kolkata giants Cassini's Division got involved with Ashmaan is something I have never asked him. Ashmaan's electro-acoustic sound is definitely a far cry from the alternative/grungy riffs that are so typical of a Cassini's Division song. And so the question strikes you – why Ashmaan? Is it just some time-pass side project that the guitarist is involved in before something bigger comes his way?
In order to find out the answer to my question, I decided to take in an Ashmaan gig at the Princeton Club on Friday the 31st of May – they were one of the 2 featured bands for that week's Friday Jamsteady session, and they were the first act up on stage.
For the benefit of our readers here, it should be mentioned that Ashmaan are an electro-acoustic duo with Sukanti Roy as the guitarist/programmer and Anushree Gupta the singer-songwriter. Anushree's vocals are a delight to the ears. Her voice sounds like a nightingale and yet has that very gypsy-like feel to it. Sukanti uses his acoustic guitar and an eclectic mix of electronic music to great effect to paint a very solid backdrop for each song performed. They are a vernacular band and their originals are in Bengali but they also cover a lot of folk music in various Indian languages.
An hour's performance was enough time for the band to mesmerize the crowd in attendance that evening. Their set-list of 10 songs included both originals and covers of well-known Indian folk songs. They started the proceedings with a very soulful rendition of the popular Lalon song 'Shomoy Gele', with Anushree's vocals hitting you at all the right places. This was followed by one of their originals, 'Ishita'. The combination of the song's lyrical intensity intertwined with Sukanti's acoustical arrangements made it a delight to hear – a beautiful original indeed.
Anushree is well-known for her love of roots music and thus the Ashmaan repertoire includes a vast number of popular Indian folk songs – 'Rangi Sari' (Haryanvi), 'Kinna Sona Tenu Rab Ne Banaya' (Punjabi) and 'Piya Re' (Punjabi) were belted out in quick succession and these covers were made all the more interesting due to the trippy, ambient treatment that each of these songs were given.
My personal favorite for the evening was their original 'Du-paa' – the musical arrangement and Anushree's lilting melody hits you, and you can feel the emotion in her voice transport you across a different plane altogether. Add to that, Sukanti's excellent musical layout provides the perfect backdrop for this song – a song so very simple in its composition and yet projecting so many layers that it touches your heart instantly.
Baul music, indigenous to Bengal, has in recent times gained a huge level of mainstream popularity amongst music lovers. Ashmaan too is known for their love of this form of music, and so it was no surprise to see them cover the popular Baul song 'Motike Gourange' – that the crowd loved the acoustic rendition of this number was evident by the way they swayed to its earthy melody. It's difficult to miss the passion in Anushree's voice when she goes into her Baul zone, and if by now Ashmaan's music doesn't hit you then it's a sure shot that their music – and roots music in general is not for your ears.
A quick turn-around and Ashmaan go electric for their final two numbers. The extremely popular folk numbers 'Jugni Ji' (Punjabi) and 'Morni Bagama' (Rajasthani) get the electro-Ashmaan treatment and the crowd is dancing now. Sukanti is in his elements with his electric guitar in hand – a riff here, a riff there and with Anushree hypnotizing us one final time, Ashmaan brings the curtains down on a powerful performance that speaks volumes of their passion and commitment to the band.
I had a question that was bugging me before I attended this gig. An hour later, I had my answer. To label Ashmaan as Sukanti Roy's "side-project" would be an insult to not only just Ashmaan but to the musical prowess of both him and Anushree. That Ashmaan is more than capable of standing on its own two feet and making itself stand out amongst all the new projects that are evolving in the burgeoning musical circus that is Kolkata is testament to the hard work, talent and dedication that this duo display. And it also helped me realize that being overly "rock" or "metal" should never stop you from appreciating music of any form. Especially if the music touches your soul, the way Ashmaan's did. A big thumbs-up to this duo and to their music – based on this evening's performance I would definitely recommend music lovers to go check them out!